...Embrace curiosity, Savor the moment...
---
Alexander Volenski
---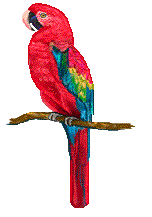 ---
The 'Cluster LINKS' to the chapters.
Journeys of the Mind: This is the 'Journeys site' for all the chapters.
Geneva: Chapter 1 of 12
Genoa & Savona: Chapter 2...a European romance.
Monte Carlo: Chapter 3...and the journey continues.
Melody: Chapter 4
The Meeting: Chapter 5 of 12
Ibiza: Chapter 6...romance on a Spanish Isle.
Crystal Dreams: Chapter 7...warm summer nights with moon light.
The Child: Chapter 8 of 12
The Oasis: Chapter 9...the Oasis of Siwa, ancient Egypt.
Volenski's page: This is the 'home site' to all books and narrative tapes.
The Winged Disc: Chapter 11 of 12
The Blue Sapphire: Chapter 12...the journey continues...soon Journeys 2 will appear.

---
Dedicated Love

Journeys of the Mind, (C)1994-2004 A. Alexander Volenski

Chapter 10, unedited excerpts
Location: Ibiza, just before dawn under the pavilion on the lawn.
Characters: Stilly & Harry

Dedicated Love

  Two lover's lay close, summer night-time passion, whispering words, quiet
kisses, mind tuned alert, body receptive and firm, sensual and provocative,
strong and gentle.  The moon was high near middle sky, and shown through clouds
that drifted nigh, pearl-white blanch in the air, covered all everywhere.
The pavilion tinged, fleecy illumine shown, as midnight light from high above,
cast its spell, opal-blush, for two alone who knew their love.
  Upon the couch they did lay, wrapped in arms, warmth aglow, touching toes
tingle so, as on they rode along the course, clinging to out-laid ray, going
toward the lighted way.  The sounds of night echoed soft, as wings did flutter,
it was a moth.  Crickets played joyful tune, cool breeze blew with scented dew,
fingers touched long blond hair, her body warmth he did share; she ran her hand
upon his chest, over heart where she let it rest, cuddling close she did cling,
feeling the passion he did bring.  And like a long drifting dream, in silence
there, they both were free; minds of two swirled as one, danced along with caressing
fun.  This bliss they shared with night light air, soothed both so their love might
know, how two in one of bonded love, ferried there on twilight fair, both heart
and mind they did share, to reach the birth of which they cared.
  "Dear sweet man of love I know, reach to me and let us go, go within the moon-
light glow, to our love a place we know."  "Tender woman of whom I love, let us
find that happy place, where our love lives forever-time, our home of love where
we both shine."
  Stilly and Harry on the lawn under (the) pavilion, covered themselves with a
blanket as they lay upon the pillowy couch, large and comforting that couch, and as
they lingered there, they talked of things to come and the love they now knew.
  ...The love energy, that their love for each other produced, now was seen in
living human form and natural surroundings; be it through their paranormal events
with Melody and Minuet, or through the clear and vivid dream-place that they both
knew and now shared together.  And the grand essay of life starts with simple
experiences, and gradually builds into the sophisticated.  The beauty of what we
are, what we are capable of, our unique and complete self, all come packaged
together within our birth.  Yes, complex, simple, sophisticated, we all are, and
everything is there just waiting to be prompted, lit-up, accessed, and known to us.
  Stilly and Harry laid on the couch in the light of the moon, under the pavilion,
and after awhile sleep came quietly and unnoticed.  Together abiding as they were
upon soft padding for gentle drift, their bodies became anchored and listless, held
immobile by a spell of enchantment in slumber.  Then together they both stood apart
from mooring couch, and saw their clinging bodies sleeping covered with blanket 
warm; and as they stood, they became surrounded in white light, everything was 
white, and they knew they were inside of their love, an abode where their 
completeness existed, had always existed.  For the bonding of love which they both 
shared, was a love given freely, entirely, independently, individually and 
uninhibitiedly; it was bestowed one to the other with a dedicated oath.  With this
two-in-oneness, a bonded love, and with the whiteness surrounding them, the
subconscious plain of their minds opened entirely, spinning, whirling, twirling,
upon melodious tones, and was freed to become one with unlimited consciousness.
  They walked together in whiteness, and as they did, they found themselves again
in the same white room that they had dreamt of before, while on the beach together
a few days ago.  The alabaster stand was there with white pillow upon it, and on 
the silken soft, the blue sapphire gem and gold necklace.  Stilly and Harry 
recognized their surroundings, and walked passed the stand to the bunks of white
where the computer sat between; its small colorful lights flashing quietly.  Stilly
said to Harry, "let's look in the beds and see more closely how they are."
  Everything was white, the exterior of the beds smooth, glossy, almost metallic,
the interior soft pillowy.  In the bed on the left, lay the blond woman, eyes closed,
she was breathing.  She wore a long white frock with medium collar and long sleeves,
very thin soft material with/of gold embroidery around collar and sleeves, with
entwined wings, and pinned to the cloak on the left of her chest, a large round blue
sapphire jewel, which looked to have engravings of 'feathered wings' along its
outer edge.  Stilly and Harry, gazed and were speechless, for the woman resembled
Stilly, almost in exact detail; if not twins, than surely sisters.
  Then they turned, and went over to the other bunk where the man lay dressed also
in a similar long white garment, with medium collar and long sleeves.  It was
embroidered too, with a deep sapphire blue winged design around the collar and
sleeves, and on the left of his chest, pinned to his cloak, he wore a solid gold
medallion with the same engravings upon its outer edge that were on the woman's
blue jewel.  The man resembled Harry in everyway, here too, was either a twin or
brother in semblance.  "I believe they are us," Harry said softly.  "I think so
too," Stilly whispered.  "There is a lot here that we must learn about," Harry
commented quietly.  Then Stilly said, "look over against the wall, a large
window, let's have a look."
  Together they walked passed the computer and beds, and reaching the window, they
looked through.  What they saw was a large room, very high ceiling, it seemed they
were standing at an elevated level above it.  All was dim tinted light, and resting
there within, were 'two vessels' of rectangular disc shape.  Very smooth and shiny,
a bronze brown, and gray light tint, these vessels had, the upper half as the hue of a
Golden Eagle, the lower half silver-gray.  Stilly and Harry realized that these were
'flying machines'.  "What do you make of that," Harry said with amazement.  "They're
beautiful," Stilly answered equally amazed.  The vessels seemed quite large, yet
there was no way of telling for sure the actual size of them from where Stilly and
Harry stood.  Velvet beams, passion in the night, crystal dreams, moonlight gleam,
love shown clearly for two standing there together; a dedicated love sublime.
  Along the front edge of the two vessels and evenly spaced, were two black
configurations, windows, portals, head lights?  Like eyes peering at you these
round black glossy contours, slight elliptical in shape.  "I bet these things
can really fly," Harry commented.  "Fly through the sky over billowy cloud,
riding upon bright spectrum beam, we glide to the music of our flying machines,"
Stilly laughingly whispered.  Then she tipped up on her toes and gave Harry a
kiss, and they both smiled and kissed again.  When they kissed, they heard the
computer send out a muffled sound like tingling miniature bells, Stilly and Harry
both turned and looked that way.  "Somehow that kiss did something," Stilly
responded.  Harry chuckled quietly and said, "kisses that bring the sound of ringing
bells to  the ears, I think in more ways than one, we are somehow connected to 
them."  Stilly was silent for a long moment, letting her perception free to fly,
and then she whispered, "I think we are one and the same with them, and their 
feelings are read by the computer in some way, that kiss must have stimulated 
something."  "If when you kiss, you hear ringing in your ears, then you'll know
you've found the one," Harry commented, smiling at Stilly.  Since childhood, they
both had heard that expression of bells or ringing in the ears as two kissed, and
now they both knew how true that phrase really was, and how long it had taken to
find that truth.  Stilly and Harry looked at each other, smiled and hugged.  This 
was a great revelation to them, and with it they felt all the positive power and
exuberance that it inspired.
  Then Stilly looked at the stand which held the computer, and stationed in front
of it was a sculptured life size white dog, sitting alert, ears attentive, like the
one in her dreams, and then she understood that dog's significance.  And she
imagined that somewhere within this abode, there probably was just such a white
animal perhaps asleep also, and that the dog and computer were close.
  Stilly and Harry now walked quietly passed the beds and computer, and stopped at
the alabaster stand which held the sapphire gem.  "Remember the first time we were
here and Melody passed through," Stilly asked Harry.  "Yes, she took the gem, but
it's still here," Harry answered.  "Maybe she brought it back," Stilly said feeling
reassured that it was still there, then she added, "there must be a doorway 
somewhere."  "Something like a temporal entry, let's walk in the same direction as
she went, and see," Harry responded.
  Together they walked in the whiteness, and then they reached the place where a 
circle pattern was established on the white floor.  The outer border of the circle
was made of two solid wide lines, deep bronze and gray silver.  Two woven lines of
blue and gold were just inside the border, and these entwined, clung, and swirled
in a fashioned pattern, very intricately laid out.  Inside of the blue and gold lines
was another circle-line very wide, it was translucent, gossamer, with fluxing
spectrum colors as of the rainbow; they both stepped into that circle.
  Stilly and Harry looked around them, and as they did, the whiteness of their
surroundings dimmed slightly, fluttered a little, and then they could see clearly
where they were; they were now standing in the living room of the villa, and
Melody was there too, sitting by the fireplace.  She looked their way and didn't
seem surprised, it was almost as though she knew they were coming.  Melody smiled
at Stilly and Harry, and seemed relieved and happy at the same time.  For Melody
knew Stilly and Harry, slowly but surely, were finding their way, and that meant,
everything she had done up until now may succeed.
  Melody greeting them, said, "come and sit down, there is much to talk about,
however, I don't know how long your event will last, it sure is wonderful that
you've come to see me in this way."  Stilly and Harry walked over and sat next
to her on the couch.
  Then Melody continued, "you're both doing fine, yet there are a lot of hurdles
ahead, you must try and give yourselves time to adjust, don't rush to fast, all
will come into form.  In the mean time, I must explain the villa.  This villa is
separate to the one where your staying, yet yours is connected and built in
exactness in everyway, even in positioning; my villa here is of another time
and place. Tomorrow, someone will come after you awake, and present you with
a deed to the villa in your time and place, sign everything as asked, and if
inquired by them, say the villa was a private exchange and confidential,
that is all they need to know, and say nothing more to them."  Melody paused
and then continued as she looked sincerely to them both, "I apologize for
borrowing the sapphire, as you know I returned it, but it seemed necessary
to help you along, and of course I was very curious about it."  Then Stilly
asked, "how did you get in there?"  Melody quickly answered, "I don't totally
know how it happened, I was using my 'Disc' to get to you both, and ended up
there, and after seeing what I saw, the pieces began to fit, and when I noticed
the sapphire, by first reaction was to take it with me; once I had visited your
abode, the Disc would take me there again, I'm sorry, I didn't mean to intrude
or over step bounds of privacy, I hope you'll both forgive me."  Then Harry
smiling, spoke up, "your forgiven, I just hope no-one else can do what you have,
that thought makes me feel real uneasy."  "I'm sure there are safe guards against
'alien entries', at least I hope so," Melody answered.  Stilly and Harry looked
at each other in a serious way, for now a new concern (alien entries) had 
entered their lives, and as they both sat there they began to feel a slight 
shifting, a wavering, and knew the event was beginning to close.
  "When will we see you again," Harry asked.  Melody smiled and answered,
"sometime after tomorrow," then she lost her smile and looked very distressed
and anxious, and spoke, "something has happened to the man I love, he is in
great jeopardy, and I'm trying to correct it, all is very difficult and uncertain,
yet if I succeed, he and I will have a similar reality as you two have, he is in
another time, and I am going there...we'll meet here later."  Stilly reached out
her hand and took Melody's and said, "we both hope you succeed, as for us, there
is still much to know, these are our first-steps."  Melody leaned over and kissed
Stilly on the cheek and likewise Harry, then took his hand too and said to them
both, "within our love we are unlimited, you two are complete found loves, but
have to learn about yourselves, your cosmic link, eventually you should be able
to travel with your present bodies, and even speak with the ones there (the two
sleeping in that place who are) in your true home, abode in the future."
  Then the dimensional plain began to flutter, and they speedly said 'goodbye'
as the spirited beam pulsed and drew Stilly and Harry toward their couch of
slumber, and they both awoke to first light of day.
  Truth tells all there is, truth is a blessing.  Truth is a rhyme for body,
propagating in motion upon dear Earth.  Disrupt the rhyme, and the body fades
slowly.  Truth, in the sense of knowing thy-self comes in many ways.  'Who am I
today, who am I there with Beginning, where does my love reside, how can I share
my love, what are my important memories, what am I doing here?'  Behind the
doorway of Truth are all the answers.  Truth knows every star, and the reality
of the Cosmos.  Truth moves freely with love inside and outside, truth answers
all questions of why, truth is free flying.  The intellect, heard the moon speak
like the sea is heard by all, and it heard the song of a bird that may lead
a way.  The intellect hears the wind, and acknowledges its indication, an 
indication that comes as a whisper from the past; 'one must find the way to
their future.'  The intellect knows the beyond of loves sweetness, and the course
to glide in starry sky.  'Should we see only in light of day, or should we see
our life all ways.  Can we be to life complete and know the why's of what we
seek.'  Find the key and open within, find the gist and fly beyond the rest.
Go to the stream of thought, and taste its water sweet, sprinkle it on the brow,
let it wet the hair, and find how fine the coolness is from current flair that
is so fair.  Then truly care and breathe the air, so that reliable bearing can
be declared; reach out with love to see all there, combining merge of coupled
pair.  Encompass, aim, reason too, embrace love-wish and know its hue.  Aura
delicate colored true, ermine sheen with tinted blue, cast its merry cheerful
tune, in spectrum stream of the moon.
  'My charm of you,' o' man of muse, is a charm we two have fused, and in the cradle
of my arms, I give to you unwavering all, my baubles lively sensuous warm,
passion swimming surging so, bathed in light our bodies share, desire sweet
and free as air.  Beginning to see seductive there, kiss of warm lip-to-lip,
passions beauty touched within, reaching all amorous bliss, open wide to meadowy
lay, a place where we with love do play.
  The sound of chirping birds, repetition combining their many levels of tune,
as reverberating reports of song were carried by the air, as dawning sun peeked
over horizon full to show stretching cloud; a rosy-tinted cloud kissed by sky.
  Stilly opened her eyes just as Harry opened his, it was as though their minds
were linked in twin.  They smiled to each other within the cushion of new light,
and she rolled up on top of him, letting her body rub away sleepy night.  He ran his
hands over her back, down to her rounded curves below, and she kissed him full
on the mouth, letting her tongue slide slowly, gingerly upon his, gliding in and out,
touching smooth titillating; passion beautiful and good.  Lifting kissing lips
apart, Harry laughed with mellow cheer, and Stilly giggled in her mirth, as
joviality and earthy lofty passions witnessed all.  And as they lay, they heard
sweethearts of harmony, amplify musical compatibility high, as little birds flew by,
some up in overlooking sky, some down close to touching earth, darting here, and
hopping there, singing out fair natures verse.
  Fluttering wings all around, some close nearby, some perched on table untroubled,
some on edge of couch too, looking and wondering, perhaps even blushing modestly
at view of two clinging so and all aglow.  'We shall succeed,' Stilly thought, as
her slender fingers traced Harry's brow, nose, and lips, 'for we are on the path
that does succeed.'
  Our's is to ask the reasons why, so we will fly; envisioned light has no bounds,
nor does the sound, and passion adorns the way.  Passion, trim and enriched,
amplified, intensified, magnified, passion awake, fully arrayed and clothed,
sensuous warm and true, dressed in color, and melodious too.
  Stilly and Harry got up and walked together toward the villa, the dew upon
the lawn was cool and sponged their feet with a magnitude of brimming abundance.
They would prepare themselves for the day and events to take place with the signing
of a deed, and continue to explore all the wonder and mystery that their future
now held.  And within the anticipation they both were conscious of, they would be
cautious as they moved to find their way, caring to not become overwhelmed
by newness.  They both now must learn to understand, and be compatible with
that part of themselves, complete and ever so powerful.  For they both realized
the importance of what they were together, and also, the responsibility they shared
to help Melody succeed as she had so ernestly helped them.
  Inside of it all, the beginning abides, completeness abounds, anticipation
resounds, cautiously go and learn to arise, finding in dream a place so
serene, where your love resides and is ever so free.

~

[Next Chapter 11, The Winged Disc...note: text is yet to be proof read].


                                            This page created April 98
                                                 members.tripod.com