...A destination arrived...
---
Alexander Volenski
---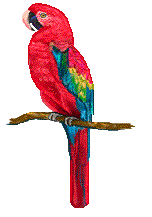 ---
The 'LINK' center.
Mount Rainier: Chapter 1 & 2...Timelines/Light Messages...a book in 8-chapters.
Glacier Basin: Chapter 3...a day hike from camp...nice views.
Summer Land: Chapter 4...the way to the Wonderland Trail.
Tipsoo Lake: Chapter 5...an evening visit to an alpine lake.
Mount St. Helens: Chapter 6...a visit to the Volcanic National Monument.
Volenski's page: The 'home site' of all LINKS and pages.
Empathic Expressions: The 'home site' of the series...18 locations, on world mythology and ancient legends.

---
A Poem/Places & People

The Mountain, (C)1994 (C)2005 A. Alexander Volenski
Unedited Excerpt

An August visit to Mount Rainier National Park;
a nature book in 8-chapters.

Chapters 7 & 8, A Peom/Places & People.

A Poem

Now it comes
to other things,
for it is time
to walk again,
in another place
within another wind,
and I listen to the sounds
that all abound,
as my feet
step by step,
move me on.

There on high
she touched me so,
here below
on earth I go,
and in my mind
I always know,
she's there somewhere
a place so fine.

Perhaps some day
yet to come,
there will be a place
where we can sun,
and warm our hearts
to our content,
recalling all
that love had sent.

Surrounding hills
in seasoned light,
surging streams
reach beyond my sight,
flying birds with feathered wind,
I'll see as you
while songs they sing.

And in the night
when stars shine bright,
and moon above
shows haloes white,
I'll think of you
with fond delight,
and hope someday
to be again,
with you there
in light so fair.

Natures verse
abounds in place,
smooth and light
like waters bright,
natures verse
does roll sometime,
like meadow hills
of summer sights,
natures verse
abrupt and slow,
is a verse
we learn to nurse,
for as we go
upon the ridge,
rocky steep and jagged there,
so too we move
in stops and starts,
and listen to
our beating heart,
the verse up there
like down here,
we know in fact
has no real lack,
for as we read
that rugged verse,
we see in mind
and are alert,
for on the high
and pinnacle peak,
we walk a trail
abrupt jagged craggy and rough,
and our sight is keen
and rides aloft,
as on the air
where clouds do cross.

So as one reads
within the verse,
they listen look
within themselves,
more then when
they read the news,
for here one finds
themselves a truth.

From spirited dream
to haloes cloud,
a walk in forest
a talk to self,
tiny bird sipping so,
flowers grow so very low,
heightened trail
a meadow land,
a place of rest
where man can stand,
little pond to flow on down,
mountains near
air very clear,
whitened peaks
sober there,
snow-like hair
a lady fair,
waters stream
down inter fork,
people laugh
they are so young,
filled with vigor
handsome comely too,
jolly they sit
below summit's hue,
a quest they share
high in the air,
as upon rock I lay
under sun above,
catching rays
thinking love,
thunder comes
high above,
Jupiter Mars,
a herald too,
and as I swoon
recalling moon,
feeling warmth
from sun so hot,
cheerful happy
mirthful too,
the full grown
women and men move,
pass by me
they're filled with glee,
I open eyes
move feet to go,
on down the trail
to camp I know.

Oh summer land
wonder trail,
forest deep
some words to speak,
mounds in two
next to creek,
falls above
water seeks,
ridge on high
crumbling all,
over time
piece by piece,
flourishing greens
my eyes do find,
growing there
a place to climb,
wooden bridge
rocky path,
valley high
seems at ease,
perhaps it's not
so calm at peace,
trail zig-zags
the elk were here,
meadow high
a place of cheer,
shelter rock
words written there,
woman speaks
of things to share,
I see the snow
rock and ice does glow,
mountain sings
its sight when bright,
melodious soft
I hear in mind,
wondrous music
of a silent kind,
on down the trail
I must go,
feeling light
my feet do lead,
upon the line
where forest grows,
a feather lays
a hawk I know,
my heart is glad
I came this way,
as on I walk
in light of day.

The lake above
small and calm,
spirit moves
just like a song,
sky above 
in evening true,
moon to light
the twilight soon,
riffles roll
from fishy there,
insects fly
they know not where,
peace I find
sweet amends of mind,
near peaks above
I would like to climb,
hawks two soar
on the wind,
looking down
with thoughts within,
a silence here
calm and fresh,
as in the west
a setting sun,
shadows fold
as night does come,
and down the road
our life does run,
we pass the lake
we see the elk,
to us this all
was more than fun,
valley low
in shadowy glow,
steep and green
the forest shows,
and on we go
as night time grows.

Volcano sleeps
within its peak,
not long ago
it did not sleep,
roaring wind
fired heat,
bursting land
from high and steep,
clouds did rise
high in the sky,
black and filled
with dusty silt,
earth did shake
tremor deep,
tears did flow
for some we weep,
the land now is
coming back,
to spray with hope
new life on slopes,
devastating blast
laid down the growth,
we pass and know
with this we'll cope,
enduring as
we walk through time,
we know inside
love surely shines.

I end  this verse
for a spell,
as there is
much more to tell,
and in some future
time and place,
I hope to pick
up pen and write,
another tale
of natures life,
and mountain there
within our sight...

~

Chapter 8, Places & People

Burroughs Mountain: NE slope, named after naturalist, John Burroughs.

Emmons Glacier: NE slope, was called White glacier, is named in honor
of S.F. Emmons who with A.D. Wilson, made second successful ascent of 
Mount Rainier in 1870.

Inter Glacier: named by Major E.E. Ingraham, when he attempted to ascend,
but failed in 1886.

Little Tahoma Peak: named by Prof. J.B. Flett and H.H. Garretson, upon first ascent.

Liberty Cap: named by Bailey Willis, 1883.

Mount Rainier: named for Admiral Peter Rainier of the British Navy, by
Captain George Vancouver, on Tuesday May 8, 1792.

Mount Ruth: in honor of Ruth Knapp, daughter of the prospector who built
'Knapp Cabin,' at Glacier Basin area.

Peak Success (Point Success): named by Stevens and Van Trump 1870, on occasion
of making the first ascent of the mountain.

Sarvent Glaciers: named for Henry M. Sarvent, engineer who made the first detailed
map of Mount Rainier.

Summer Land: named by Major E.S. Ingraham 1888.

Tipsoo: tinder for starting a fire, woolly under bark or dry grass;
Tipsoo used to flame a spark or glowing coal.

Doctor William fraser Tolmie: lived 1812-88, on August 29-September 3, 1833,
entered from the northwest corner of the Park, he was the first white man
to penetrate the region and pinpoint the glaciers of Mount Rainier in that
area.  In May of that year Fort Nisqually was established, founded by the
Hudson Bay Company.

White River: the Indian name is Smalocho.

Commander Charles Wilkes: lived 1798-1877, in the spring of 1841, then 
Lieut. Charles Wilkes of the US Exploring Expedition, observed the mountain
from Nisqually House and on May 19th of that year, sent a contingent under
Lt. Robert E. Johnson, over Naches Pass, the first recorded survey made by
a white man.  Lt. Robert E. Johnson was likely not the first white man to 
cross the Cascades, yet he was the first to leave a known record.  The contingent
of 6 men were giver 80-days to cross over to Fort Colville, Fort Okanogan,
and other posts, but returned on July 15, in 57 days.

Theodore Winthrop: lived 1828-61, his book, 'The Canoe and the Saddle,'
is the first place the Indian name of Mount Rainier appeared in print,
where he declares the mountain as "Tacoma."  His book will remain a classic
work on the Pacific Northwest.  The Canoe and the Saddle, by Theodore Winthrop,
was in print of recent.

...So here ends the description of a beautiful visit to Mount Rainier...

~

[note: text is yet to be proof read]
                                         This page created May98
                                               updated 2005
                                            members.tripod.com