...Love's messages are many...
---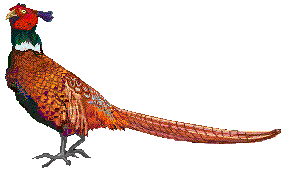 ---
Alexander Volenski
---
Link Center
Volenski's page: Home site of all pages, books, and tapes.
Silk: Cosmic love poetry.
Genji: Essay; The Tale of Genji, 1000AD Japan, Murasaki Shikibu, poetry/prose.
Opalescing the Moon: Excerpt from LoveVerse96.
Alexander The Great: Empathic Expressions on his life.
Mount Rainier: The Mountain, a book in 8-chapters, prose/poetry.
Open Publishing: Important information on copyrights and publishing.

---
Elizabeth Barrett Browning & Percy Bysshe Shelley

(C)1996, (C)2005 A. Alexander Volenski,
Love Verse 96; a book of essays, analogies, poetry/prose.

Unedited Excerpts

Essay
Elizabeth Barrett Browning (1806-1861)
Percy Bysshe Shelley (1792-1822)

Elizabeth, hair clasped with a brown-barrette,
Percy, near too her with a sea-shell in his hand.

...quite a combination, Elizabeth Barrett Browning
and Percy Bysshe Shelley...

Two whose love poetry seems somehow very as a combine in-link,
emotions love--

It is almost as though they were as a double rainbow, Shelley the one
who shown only for a short while, as a double rainbow often does; 
their written poems too are like a visit-view of rainbow, ever 
leaving an impression upon the mind and inner-feeling.

As spring clouds shower, and warm with air--chirping birds,
sweet music.

And so too a few tears do ride the horizon of (my) sight,
like warm rain drops on this partly sunny day as afternoon glances
to eventide--

While one pictures in mind, Elizabeth and Bysshe,
Browning and Shelley, woman and man, earth and sun,
moon and stars (much to understand);
'and will we ever understand these two,'
why they were, who they could really be,
why they were here, and of their messages?

When one looks to those generations, decades, Centuries ago, 
one must realize that in a way those individuals were more than
just a body, a name, more than just a time and place,
more than two who wrote to convey a focus, a message...

Who were they, Elizabeth Barrett Browning and Percy Bysshe Shelley?

What were they of, why did they ever arrive here on earth and write
that which they did?

And I know too, that birth, love and life, is no accident,
there is purpose in all; and to perceive.

These questions of 'who and why' are queries which humanity
is within reach of answering, and also are inquiries which must
be acknowledged, if the human is ever to find its way...ever to
find the open-way, ever to be free of the maze of confusion and
chaos which surround and control this world.

~

Now to the poetress Elizabeth, and the poet Shelley.

Elizabeth Barrett Browning (1806-61), poetess-romantic movement;
b. 6 March 1806, Coxhoe Hall, Durham.  She was educated through
private schools.
Elizabeth Barrett Browning, died, Florence, Italy, 29 June 1861.

Percy Bysshe Shelley (1792-1822), poet-romantic movement;
b. 1 August 1792, Field Place, near Horsham, Sussex;
educated Eton College, and one year, University of Oxford.
Shelley drowned 8 July 1822, in a storm sailing from Leghorn
to Le Spezia, Italy; ten days later his body was found on shore.

~

The following excerpts were placed as a 'duet in poetry',
both Elizabeth and Shelley as though singing their individual
poetic song, singing to each other--expression-feelings of
love ever reaching to touch within poetic verse.

Combined Selections: Elizabeth Browning and Percy Shelley.

Shelley:
I fear thy kisses, gentle maiden;
Thou needest not fear mine;
My spirit is too deeply laden
Ever to burden thine.

Elizabeth:
I am not all unworthy.  Cheeks as pale
As these you see, and trembling knees that fail
To bear the burden of a heavy heart, --

Shelley:
I fear thy mien, thy tones, thy motion;
Thou needest not fear mine;
Innocent is the heart's devotion
With which I worship thine.

Elizabeth:
I am not of thy worth nor of thy place!
And yet, because I love thee, I obtain
From that same love this vindicating grace,
To live on still in love, and yet in vain, --
To bless thee, yet renounce thee to thy face.

Shelley:
The winds of heaven mix for ever
With a sweet emotion;
Nothing in the world is single,
All things by a glow divine
In one another's being mingle --
Why not I with thine?

Elizabeth:
This love even, all my worth, to the uttermost,
I should not love withal, unless that thou
Hadst set me an example, shown me how,
When first thine earnest eyes with mine were crossed,
And love called love.  And thus, I cannot speak
Of love even, as a good thing of my own...

Shelley:
See the mountains kiss high heaven
And the waves clasp one another;
No sister - flower would be forgiven
If it disdain'd its brother;
And the sunlight clasps the earth,
And the moon beams kiss the sea --
What are all these kissings worth,
If thou kiss not me?

Elizabeth:
If thou must love me, let it be for nought
Except for love's sake only.  Do not say,
I love her for her smile...her look...her way
Of speaking gently...for a trick of thought
That falls in well with mine,
And, certes, brought
A sense of pleasant ease on such a day
For these things in themselves, Beloved, may
Be changed, or change for thee and love so
Wrought,
May be unwrought so.

Shelley:
Lamp of Earth! where'er thou movest
Its dim shapes are clad with brightness,
And the souls of whom thou lovest
Walk upon the winds with lightness
Till they fail, as I am failing,
Dizzy, lost, yet unbewailing!

Elizabeth:
Go from me.  Yet I feel that I shall stand
Henceforward in thy shadow. Nevermore
Alone upon the threshold of my door
Of individual life, I shall command
The uses of my soul, not lift my hand
Serenely in the sunshine as before,
Without the sense of that which I forbore --
Thy touch upon the palm. The widest land
Doom takes to part us, leaves thy heart in mine
With pulses that beat double. What I do
And what I dream include thee, as the wine
Must taste of its own grapes. And when I sue
God for myself, He hears that name of thine,
And sees within my eyes the tears of two.

Shelley:
I arise from dreams of thee
In the first sweet sleep of night,
When the winds are breathing low
And the stars are shining bright;
I arise from dreams of thee,
And a spirit in my feet
Hath led me - who knows how?
To thy chamber - window, Sweet!

Elizabeth:
My mother listening to my sleep,
Heard nothing but a sigh at night, --
The short sigh rippling on the deep,
When hearts run out of breath and sight
Of men, to God's clear light.

Shelley:
When I arose and saw the dawn,
I sighed for thee;
When light rode high, and the dew was gone,
And noon lay heavy on flower and tree,
And the weary Day turned to his rest,
Lingering like an unloved guest,
I sighed for thee.

Elizabeth:
For though we never spoke
Of the grey water and shaded rock,
Dark wave and stone unconsciously were fused
Into the plaintive speaking that we used
Of absent friends and memories unforsook;
And, had we seen each other's face, we had
Seen haply, each was sad.

Shelley:
There were sweet dreams in the night
Of Time long past;
And, was it sadness or delight,
Each day a shadow onward cast
Which made us wish it yet might last --
That Time long past.

Elizabeth:
I might have loved thee in some former days,
Oh, then, my spirits had leapt
As now they sink, at hearing thy love-praise!
Before these faded cheeks were overwept,
Had this been asked of me,
To love thee with my whole strong heart and head,
I should have said still...yes, but smiled and said,
"Look in my face and see!"

Shelley:
O too late
Beloved! O too soon adored, by me!
For in the fields of immortality
My spirit should at first have worshiped thine,
A divine presence in a place divine;
Or should have moved beside it on this earth,
A shadow of that substance, for its birth;
But not as now: -- I love thee; yes, I feel
That on the fountain of my heart a seal
Is set, to keep its waters pure and bright
For thee, since in those tears thou hast delight.
We -- are we not formed, as notes of music are,
For one another, though dissimilar;
Such difference without discord, as can make
Those sweetest sounds, in which all spirits shake,
As trembling leaves in a continuous air?

Elizabeth:
So farewell thou, whom I have known too late
To let thee come so near,
Be counted happy while men call thee great,
And one beloved woman feels thee dear! --
Not I! -- that cannot be,
I am lost, I am changed, -- I must go farther, where
The change shall make me worse, and no one dare
Look in my face and see.

Shelley:
Thy wisdom speaks to me, and bids me dare
Beacon the rocks on which high hearts are wreckt.
I never was attached to that great sect,
Whose doctrine is, that each one should select
Out of the crowd a mistress or a friend,
And all the rest, though fair and wise, commend
To cold oblivion, though it is in the code
Of modern morals, and the beaten road
Which those poor slaves with weary footsteps tread,
Who travel to their home among the dead
By the broad highway of the world, and so
With one chained friend, perhaps a jealous foe,
The dreariest and the longest journey go.

Elizabeth:
Beloved, when I think
That thou wast in the world a year ago,
What time I sat alone here in the snow
And saw no footprint, heard the silence sink
No moment at thy voice, but, link by link,
Went counting all my chains as if that so
They never could fall off at any blow
Struck by thy possible hand, -- why, thus I drink
Of life's great cup of wonder!...

The face of all the world is changed, I think,
Since first I heard the footsteps of thy soul
Move still, oh, still, beside me, as they stole
Betwixt me and the dreadful outer brink
Of obvious death, where I, who thought to sink,
Was caught up into love, and taught the whole
Of life in a new rhythm.  The cup of dole
God gave for baptism, I am fain to drink,
And praise its sweetness, Sweet, with thee anear.
The names of country, heaven, are changed away
For where thou art or shalt be, there or here;
And this...this lute and song...loved yesterday,
(The singing angels know) are only dear
Because thy name moves right in what they say.

Shelley:
I vowed that I would dedicate my powers
To thee and thine: have I not kept the vow?
With beating heart and streaming eyes, even now
I call the phantoms of a thousand hours
Each from his voiceless grave; thy have in visioned bowers
Of studious zeal or love's delight
Outwatched with me the envious night;
They know that never joy illumed my brow,
Unlinked with hope that thou wouldst free
This world from its dark slavery,
That thou, O awful Loveliness,
Wouldst give whate'er these words cannot express.

Tell me, Moon, thou pale and gray
Pilgrim of Heaven's homeless way,
In what depth of night or day
Seekest thou repose now?

Elizabeth:
Can it be right to give what I can give?
To let thee sit beneath the fall of tears
As salt as mine, and hear the sighing years
Re-sighing on my lips renunciative
Through those infrequent smiles which fail to live
For all the adjurations? O my fears,
That this can scarce be right! We are not peers,
So to be lovers; and I own, and grieve,
That givers of such gifts as mine are, must
Be counted with the ungenerous. Out, alas!
Nor breathe my poison on they Venice-glass,
Nor give thee any love--which were unjust,
Beloved, I only love thee! let it pass.

Shelley:
My soul is an enchanted boat,
Which, like a sleeping swan, doth float
Upon the silver waves of thy sweet singing;
And thine doth like an angel sit
Beside a helm conducting it,
Whilst all the winds with melody are ringing.
It seems to float ever, for ever,
Upon that many-winding river,
Between mountains, wood, abysses,
A paradise of wildernesses!
Till, like one in slumber bound,
Borne to the ocean, I float down, around,
Into a sea profound, of ever-spreading sound...

Meanwhile thy spirit lifts its pinions
In music's most serene dominions;
Catching the winds that fan that happy heaven.
And we sail on, away, afar,
Without a course, without a star,
But, by the instinct of sweet music driven;
Till through Elysian garden islets
By thee, most beautiful of pilots,
Where never mortal pinnace glided,
That boat of my desire is guided;
Realms where the air we breathe is love,
Which in the winds and on the waves doth move,
Harmonizing this earth with what we feel above.

Elizabeth:
My own Beloved, who hast lifted me
From this drear flat of earth where I was thrown,
And, in betwist the languid ringlets, blown
A life-breath, till the forehead hopefully
Shines out again, as all the angels see,
Before thy saving kiss! My own, my own,
Who camest to me when the world was gone,
And I who looked for only God, found thee!
I find thee; I am safe, and strong, and glad.
As one who stands in dewless asphodel
Looks backward on the tedious time he had
In the upper life,--so I, with bosom-swell
Make witness, here, between the good and bad,
That Love, as strong as Death, retrieves as well.

~

comments:

...asphodel--the flowers of Hades and the dead,
sacred to Persephone.

Take away the tedious (historical) descriptions of the lives of these 
two poets and look upon that which they did write; see the 
subliminal message, as though one to the other--a notice weaved as 
it would with emotion of heart and the unwavering tie of love.

Consider sensitivity awareness and the realistic consciousness
which Elizabeth and Shelley both wrote of and knew--one must ponder
too, that if not in the physical these two did meet, still in the
spirit-dimension, spiritually they knew of each very well--
as their words were written.

The words and the love emotions, clearly show links and also ties.
Who were they and from what realm did they originally arrive?

Visitors a short while with pen, ink, and paper--
'Love', and to know and understand.

You see, there is truth here, a truth which must not be overlooked;
it is a vitalism, a kind of polyphonic-love melody, which is filled
with much sadness--yet heavenly expressed through loves choice
of word; but can we survive, and also perceive the same total which
Elizabeth and Shelley both tried to find and also live?

One must realize that a poet is not writing always simply to make
nice arrangements with words; and most who write understand that
what is written is important and a vital message for humanity as
well as something extraordinary for themselves.

Shelley, ever an always in a hurry, as though, knowing on some near
day to be...something of which he already wrote would come to be
for he.  And of Elizabeth, it is fair to conclude that she did know
of Shelley and his writings at a very young age for in her's of
written so too are similar theme's expressed.

And as one arrives closer to that threshold of love and life,
one cannot, at least this poet and author cannot but see a bonding
of a kind between these two, Elizabeth and Shelley--thus, it was
necessary to write this essay so others too may acknowledge.

~
Oh, broken dreams so it seems
here upon this line or two,
where I do seem to see
a vital impression free,
one for she and he
one to soothe,
and even in the telling
times long past,
will it be known
can it be realized and understood,
can it be told acknowledged
love of love,
can it be absorbed as it was--
and I hear mystic lyric play...
   
"when ever I am lost at sea,
I remember you are here with me..."
~

Does the story ever end?
Where are the conclusions, the completeness of events, emotions,
expressions, happenings.  Why the pulling of emotion, sensitivities--
these two, Elizabeth & Shelley?

Shelley, also reacting and writing about tyrannical influence;
Elizabeth it is said lived under the rule of a very tyrannical
father.

Shelley drowns at sea, and near the same time Elizabeth has a spinal
accident, horse and saddle, from which she suffers for many years.

You see, when one begins to understand more than just this or that,
I mean, Shelley wrote to break or expose tyranny,
but why did he focus upon it as he did, and also so very directly?

One could easily say that Elizabeth read extensively Shelley's
written material, and (also) other poets of that time.  As a
writer, she would search to find a truth, and from that
search write much of her fingings; thus, as one finds parallel
theme's which appear one can perceive the target and also the
necessary path she did follow to find her answers.

~

"...I love thee with the passion put to use
In my old griefs, and with my childhood's faith,
I love thee with a love I seem to lose
With my lost saints--I love thee with the breath,
Smiles, tears, of all my life!--and, if God choose,
I shall but love thee better after death."

Elizabeth, (Sonnets From The Portuguese XLIII).

~

Would we two had been twins of the same mother!
Or, that the name my heart lent to another
Could be a sister's bond for her and thee,
Blending two beams of one eternity!

Shelley, (selection, Epipsychidion lines 46-49).

~

So you see what I mean with these two love poets
of that century-last.  And it is here that I must
pause with these two, Elizabeth and Shelley;
a moment-pause to give more thought and also to
receive as it were that which 'rides the lines'
of their written verse...

~

Selection from Elizabeth and Shelley.

Elizabeth:
Sonnets VI, VII, IX, XI, XII, XIV, XX, XXVII;
Parting Lover's III; Seaside Walk; A Denial III, VI.

Shelley:
To--I Fear Thy Kisses, Love's Philosophy, To Night 3,
Time Long Past 3, from Epipsychidion, Hymn to Intellectual Beauty 6,
Prometheus Unbound Asia.

~
[end of essay-excerpt, LoveVerse96]
[page not proof read]

                                    page created November 99
                                          updated 2007
                                       members.tripod.com

---